The studio of Nathan Dreimiller is a team of creatives specializing in 3D visualization and commercial photography. Showcased below is how our work can help create stunning imagery efficiently and cost effectively. We collaborate with our clients and our partners to work out what is the best approach for each our clients projects. Whether it's on location over multi-day productions, creating entire interiors and exteriors in CGI, or combining both photography and CG, our team can find a solution that works within your timeframe and budget.
Concepting
The first step is to develop the concept & direction. We work with your team & set stylists to create style boards and drawings within the project scope.
Wireframe
After the concept & direction is approved we move on to the wireframe, this is where the architecture and propping of the interior is established.
Clay Model
Once the wireframe is finalized, we move to a clay model where the team finalizes positioning, scale and composition of the interior and it's propping.
Finalization
The next step is where the scene begins to really take shape with realistic lighting and texture mapping. The textures are applied to surfaces to mimic real world materials.
Now that we have the final 3d environment, from here we can create multiple assets in one scene such as different angles, details, etc, much a like a photoshoot. We can also change surfaces such as wall and floor coverings to make the same interior, into multiple options.
Rendering a room offers many cost & visual advantages over traditional photography or traditional retouching when multiple iterations are needed. Extensive planning & construction may be needed to photograph multiple flooring options, where in a rendered room set the possibilities are infinite once the base room is created.

Many times there is a need for technical imagery such as product cutaways or material specifications. We offer capabilities to not only visualize your product in an environment, but the technical imagery needed for literature, websites, and presentations.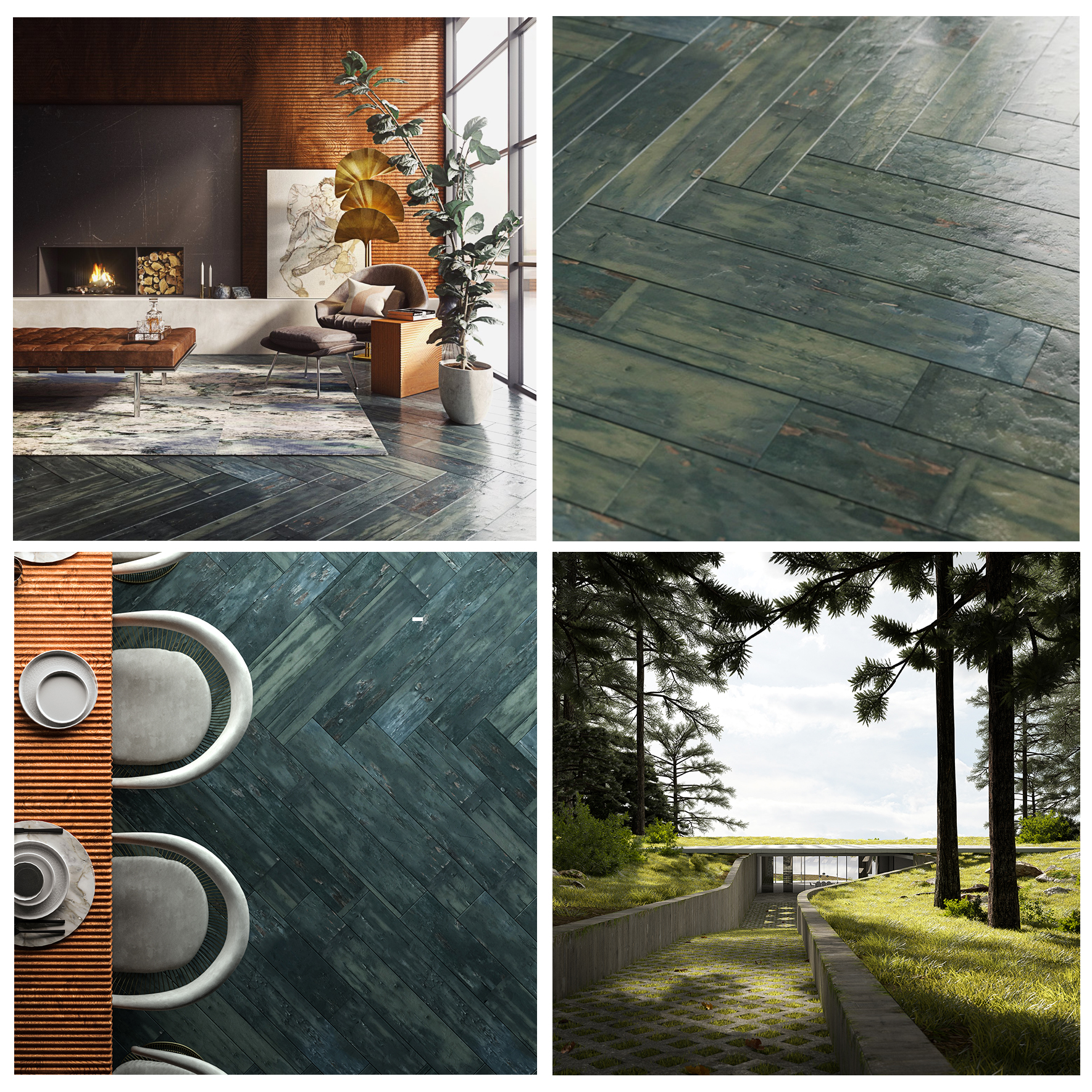 Our team can turn an idea or prototype into a reality.
Visualize a new product line and create the assets for the first marketing materials before ever hitting the production line. For example, we have recently partnered with Nolan Beck to visualize his custom flooring designs.